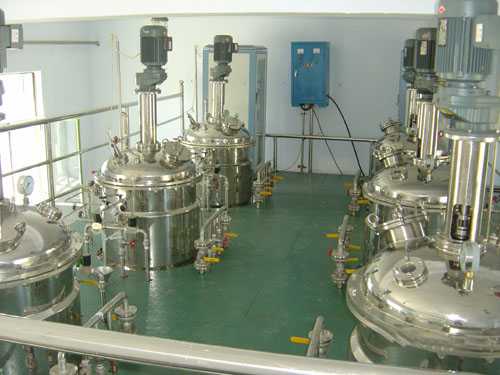 Model

FJG fermentation equipment

Description

Large scale fermentation plant is based on the results of lab fermentation , we can design the complete drawing according to customer requirement, and to undertake manufacture, installation, commissioning, operator training, fermentation process and other general contracting. Implementation of turnkey projects

USE

Generally applicable to scientific research institutes, microbiology laboratory scale fermentation , it can be used for cassava, coin , rice, sugarcane, honey, potato , molasses fermentation and so on.

Secondary fermentation

5L-50L

10L-100L

20L-200L

30L-300L

50L-500L

100L-1000L

200L-2000L

300L-3000L

5L-30L

10L-50L

50L-300L

100L-500L

200L-1000L

300L-2000L

500L-3000L

800L-4000L

Third fermentation

5L-50L-500L

10L-100L-1000L

20L-200L-2000L

30L-300L-3000L

50L-500L-5000

100L-1000L-10000L

200L-2000L-20000L

300L-3000L-30000L

500L-5000L-50000L

100L-500L-3000L

500L-3000L-15000L

800L-4000L-20000L

material

SUS 304 / SUS 316L

Filling capacity

70%-80%

Mixer type

Ping Ye / oblique leaf / curved leaves / rocket leaves (optional upon request)

Sealing format

Mechanical Seal

Mixing driving mode

AC Geared Motor, Frequency Control. Speed: 50rpm/min ~ 500rpm/min, adjustable range.

sterilization

The reign of sterilization

Standard interface

PH, DO, temperature control, inoculation port, defoaming alarm port, added acid, added base, fed,

Control system

Touch screen with PLC controller. It can controlTemperature, stirring speed, PH value, DO value, defoaming, multiple feeding, acid, adding alkali, pressure, ventilation and other parameters of real-time measurement and automation. Has a digital set, fast calibration, measurement data storage and printing, password management. And with communication interface, can connect with the host computer.

feature

The reign of sterilization, safe and reliable; special mechanical seal, no leakage; each can be used independently, the fermentation process parameters can be independently controlled; tank top installation 12V (safety voltage) power supply, as the mirror lights, oversized side mirrors so that the body can observe clear; inoculation methods and diverse and reliable; looks nice, convenient operation; disassembly simple and quick

浙ICP备08002000号 Sales:0086-13958897272 0086-577-66682966
Copyright © RuiAn global machinery co ltd Copyright.All Rights Reserved.