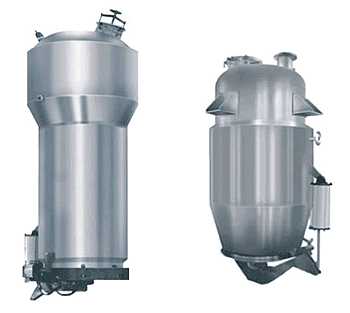 cet équipement est adapté pour extraire la composante efficace et d'huile essentielle de botanique herbas chinois et d'autres denrées alimentaires et de produits pharmaceutiques, l'industrie chimique.
Feature:
caractéristique:
1.This equipment mainly is consist of extracting tank, external circulatingt concentrator and other accessory.It is with compact structure ,simple operation and combining extraction, concentration, solvent recycling together.
1. cet équipement est surtout consister à extraire circulatingt extérieures char, concentrateur et autres accessoires. c'est avec une structure compacte, simple opération et combinant extraction, concentration, le recyclage des solvants.
2.The whole process is in a airtight condition and finish extraction and concentration at one time completely.It can process big quantity material and with less slolvent ,short extracting time.
2. le processus est en béton et finir l'extraction et la concentration à la fois complètement. il peut traiter grande quantité et avec moins de slolvent extraction, courte.
3.The temperature can be controlled freely in 48-100℃, so it can realize low temperature extraction,hot backflow, low temperature backflow and low temperature concentration.It is especially suitable for some heat-sensitivity material and can configure with the PLC control system.
3. la température peut être contrôlée librement dans 48-100 ℃, alors il peut réaliser basse température basse température chaude extraction, retour, retour et température basse concentration. c'est particulièrement approprié pour certaines matières et de sensibilité à la chaleur peut configurer le plc système de contrôle.
Parameter:
paramètre:
Model

0.5m3

1m3

2m3

3m3

4m3

6m3

8m3

10m3

total volume(L)

650

1200

2300

3300

4300

6400

8600

11000

pressure in extractor (Mpa)

<0.1

Pressure in jacket(Mpa)

《0.3

compressed air pressure (Mpa)

0.6-0.7

diameter of filling capacity (mm)

350

400

400

400

400

450

500

500

diameter of discharge door(mm)

600

800

800

800

800

1000

1000

1000

heat area(m2)

2.7

3.6

5

6.5

7.5

10

12

14

Condenser area(m2)

3

4

5

8

6

8

12

15

cool area (m2)

0.5

0.5

1

1

1

1.5

1.6

1.5

filter area(m2)

0.25

0.25

0.25

0.25

0.35

0.5

0.5

0.8

mix speed(r/min)

25

mixer power (kw)

1.1

2.2

3

4

5.5

7.5

7.5

11